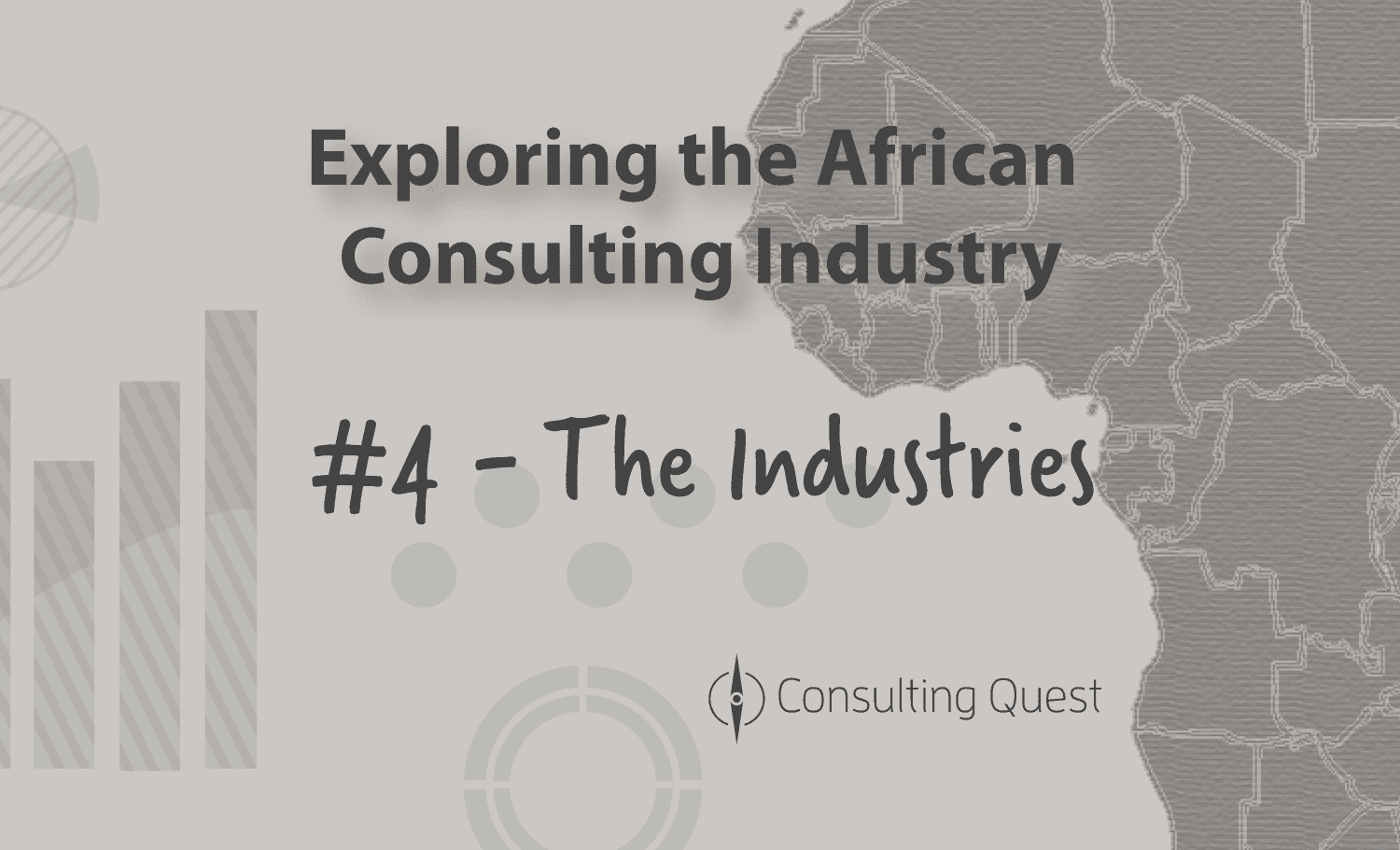 The African Market Structure is still driven by the large Companies
Welcome to the fourth issue of our Blog Series -"Exploring the African Consulting Industry". In this series, you will learn "everything-you-need-to-know" about the African Consulting market through a set of fun infographics. In the previous issue, we discussed that the Top Three Capabilities in the African consulting market are Strategy, Human Capital and Operations. The total number of capabilities covered on average is 2.5 and almost a quarter of the consulting firms is specialized in only one capability.
In this issue, we will take a look at the top Consulting industries the region and how they compare to those on a global scale.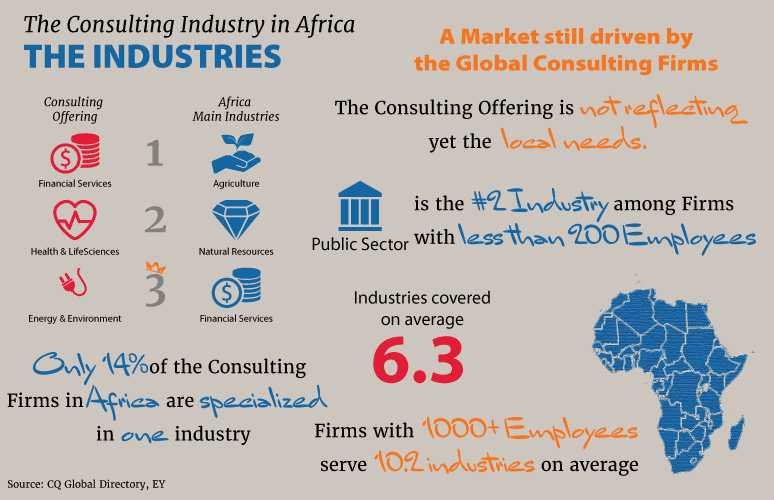 The Industries
According to Consulting Quest's research and data from the Global Directory, the Top Three Industries of the African Consulting market are 1) Financial Services; 2) Health & Life Sciences and 3) Energy & Environment. Interestingly, the consulting offering does not reflect the local needs, which are primarily rooted in Agriculture, Natural Resources and  Financial Services.
In addition, over 14% of the consulting firms in Africa are specialized in one industry, yet the total industries covered on average is 6.3. This finding is congruent with our previous observation that large global Consulting Firms are over-represented in the region compared to the rest of the world.
This post concludes our series on the African consulting market. In the next series, we will shift our focus to the Consulting market in Asia-Pacific and explore the unique consulting offering there. Stay tuned!
Consulting Quest Global Directory
Consulting Quest 
Global Directory 
is the World's Largest Professionally-Managed Directory in the Consulting Industry. Searchable by consultancy name or by region, capability or industry, it lists and describes more than 6000 consultancies worldwide, with links to their websites and social media channels. With such a powerful database, we decided to dig deeper into the directory and analyzed the consulting offering in each of the following regions of the world: North America, Europe, Middle East and Africa, Asia-Pacifics and LATAM.
Hélène Laffitte is the CEO of Consulting Quest, a Global Performance-Driven Consulting Platform and author of "Smart Consulting Sourcing", a step by step guide to getting the best ROI from your consulting. With a blend of experience in Procurement and Consulting, Hélène is passionate about helping Companies create more value through Consulting.