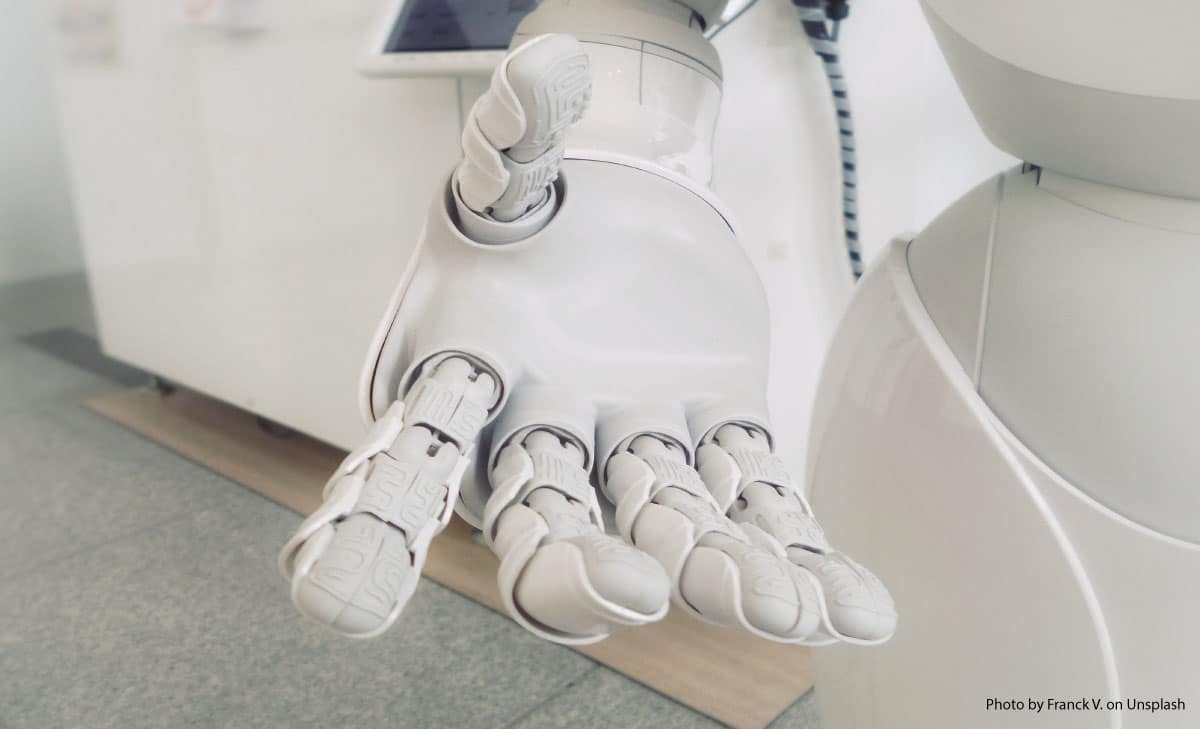 Let's talk about the future of Consulting now
The future of consulting seems full of new and exciting changes. Disruption is the term that describes most of them. Let's have a closer look at what these changes are exactly.
When most people think of the consulting industry, the first thing that comes to mind is giant firms that occupy the top floors of skyscrapers. However, in recent years the consulting industry (and many others) has seen a switch from firms and dedicated teams of people to freelance workers and virtual teams.
Freelance workers become a big part of it, not corporate-
One study estimates that by 2020, 40% of the American workforce (or 60 million people) will be freelance or contract workers. And that means some big changes in what companies will be looking for in their consultants.
Results and Metrics –
Results will matter more because digital channels are so easy to measure. No more creative campaigns designed to increase your hourly project billing and media buying commissions.
Read also...
The most simple and significant reason for every Consulting project is improvement. Whether you try to achieve growth or change, Consultants bring in expertise, fresh perspective, and new ideas.
Cut straight to the problem and provide Fast solutions –
Also gone will be complex structural planning internal documents without action plans. Future consultants will need to cut right the problem, offering the best solution to fix it with only the client's success in mind. Move fast, know what you're talking about and be willing to eliminate the need for a consultant at all."
Freedom of information and democratization of it –
Another major change that's impacting the consulting industry is the ease in which people can find valuable information on virtually any subject. Communities have sprung up on the internet that tailor to professional development in every field. Much of the insight that would have been provided by consultants in the past can now be accessed on your phone or computer with just a few button presses – and most importantly, at no cost.
Consulting will become more tech-driven –
In 10 to 15 years, the consulting industry will be thriving even more than today. As technology continues to improve, specific expertise will be not only be required but worth more. Newer generations aren't getting STEM educations as commonly as the older generations at a time where technology continues to increase.
Flexibility for Clients when hiring –
The great consultant will be able to articulate the value and quick ROI of their services and keep busy helping propel companies along the way in keeping competitive and growing in what will be marketplaces that will continue to become more technology narrowly defined requiring more specific talent, knowledge, and the ability to please customers with high expectations.
This opens the door to those with specialized knowledge that companies can't afford to employ on a full-time basis. The future is bright for consultants with strong specialized knowledge.
AI Augmented Services –
Consultants will use Artificial Intelligence to enhance service offerings, creating proprietary algorithms that extend their capabilities or validate their recommendations with tests/data.
Cultural Catalysts –
No longer will consultants be creating their deliverables in a black box or behind a boardroom door. Instead, consultants will be expected to lend their expertise by embedding themselves in an organization and supporting capability growth throughout their engagement. We have seen the start of this expectation in the tech world with an increasing demand for Agile Coaches and other culturally catalyzing consultants.
Integration with Clients –
Consultants will increasingly be expected to integrate themselves with client teams to augment an organizations' capabilities. These consultants will function as an out-sourced but on-site partner that can round out gaps within an organization. For example, a consultant may act as the research capability for an organization. However, due to the increase in agile working environments, it will be increasingly important for consultants to be on-site and integrate with client teams to move at the appropriate pace.
Consultant's Presentation –
A consultant has to understand how to integrate their service offerings in their messaging and their design. If you are able to communicate your brand story in a creative way that shows you those investing in their business, you'll have a long career in this industry.
A deeper relationship with Clients – not just hours billed –
The future of consulting is the end of billable hours, project fees, and commissions. Successful consultants over the next 10-15 years will need to forge a deeper relationship with clients in order to solve problems, not just create work for themselves.
The consulting industry will continue to grow, specifically within tech, due to the continuous development of new software, tools, and applications to accomplish strategic goals. The adoption of the new applications and tools will lead to further specialization by consulting firms or independent consultants who will offer their services focused on these tools. The integration of systems and tools in line with business processes will help the consulting industry grow, expand, and develop.
More personalization –
The consulting industry will become more personalized during the next 10 years, and the scope will be extended into new areas such as typical HR-responsibilities or procurement. This is needed for the consultant to provide an end-to-end customized solution – for example. Those will provide not only the organizational structure but also will be in charge of filling in the contributors, employees, subcontractors and freelancers, part-timers, etc.
Team Clusters of Consultants –
The consultant will move much more in direction interim management acting as a customer solutions provider with specific expertise. All independent consultants will become part of clusters where the latter provides networking, expert recommendations for new projects to be assigned, and platforms for knowledge sharing between consultants of the same cluster.
Growing but ripe for Disruption too –
Consulting is a growing market. According to Forrester's Global Business Technographics Business And Technology Services Survey… However, despite strong growth, we feel consulting is ripe for disruption and see growing evidence that the consulting model will continue to morph and change dramatically over the next decade. Until now, we have been able to win new customers and grow by playing the role of trusted advisor to executive clients.
Interdependent relationship –
Clients don't just want great advice with pretty excel spreadsheets.They don't want to develop a dependency on consultants. They want a more interdependent ongoing relationship with consultants that understand their business drivers.
End-to-End Solutions – the new norm –
In an era of the connected consumer and integrated consumer experience, there is a pressing need for consulting agencies to provide an end-to-end solution in creating, implementing, and iterating customer-centric experiences across touchpoints.
Over the next 10-15 years, we will see the consulting agencies begin to streamline and focus on the brand experience and brand outcomes.
So what kind of disruption is really coming? –
The demand from clients today is crystal clear: they want more flexible, more expert, and less expensive consulting models with more transparency on performance and more creative consulting fees. At the same time, the ever-growing number of consultants makes the consulting market more and more complex and hazardous for the buyers. As most companies are not managing a sufficient volume of consulting assignments, they are struggling to explore the market, evaluate the performance of the providers, and be able to recommend the best vendors to their executives. Thus the easy solution and the safest bet remains to stick to the big brands … at a cost.
The ever-growing demand for industry and capability expertise, the shift of the willingness to pay for performance rather than effort, and the very high level of profitability, are creating pools of opportunities for disruptors.
New capability expertise. New direction in demand.
Disruption might come from various sources, from smaller specialized boutiques that offer consulting models close to the needs of their clients, to Medium-size companies with Thought leadership, and Large players are reinventing themselves as well. However, the most powerful disruptive force to challenge the status quo is generated by the clients, who have the willingness to grow and lead forward.
Consulting indeed shows strong calling for disruption such as an ever-growing demand for industry and capability expertise (in short supply in generalist firms), a shift of the willingness to pay for performance rather than effort, and a very high level of profitability creating pools of opportunities for disruptors. The impact of digital, in particular, data analytics and big data, are shifting demand and leveling the playing field.
Some capabilities are starting to be commoditized and industrialized imposing on traditional consulting firms to change their business models.
Are organizational models from large consultancies adapted to the pace of change requested by the market? What can be the impact of a booming population of former consultants in blue-chip companies' pivoting needs? What about the lack of transparency in consulting performance?
The changes we outlined above will give you a clear perspective on the future of Consulting.
If you have a project you would like to discuss with us,
please get in touch, and we will be happy to help you get started
Hélène Laffitte is the CEO of Consulting Quest, a Global Performance-Driven Consulting Platform and author of "Smart Consulting Sourcing", a step by step guide to getting the best ROI from your consulting. With a blend of experience in Procurement and Consulting, Hélène is passionate about helping Companies create more value through Consulting.