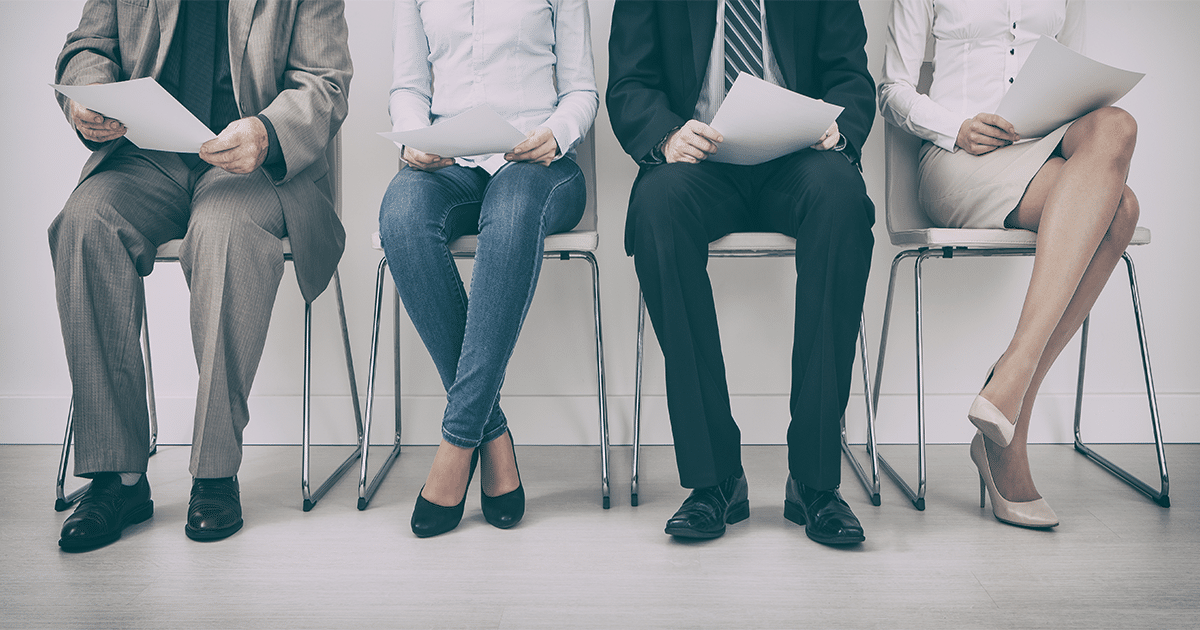 Consulting Industry 101 for Management Consulting Job Seekers
Management consulting, which is also known as business consulting, is defined as providing essential and important advice and/or implementation services to the organizations' management with the objective of increasing the efficacy of their business strategy, organizational performance, and operational procedures. And this article is for those management consulting job seekers who are looking to know more about the consulting industry.
It is the most diverse segment within the consulting industry and accounts for approximately 50 to 55% of the total consulting market. In this article, we will delve deeper into the subject of management consulting and also look at what makes it one of the most sought-after career options for professionals.
Market Segmentation in Management Consulting
The market for management consulting is enormous and highly fragmented. It covers independent consultancies, in-house management consultants for large firms, management consultants for smaller businesses, and so on. To know how this sector has transformed over the years, take a dig into this article. As a result, obtaining a complete picture of the sector's size might be complicated. But we've broken down and segmented the management consulting industry into two key dimensions: a) Capabilities and b) Regions.
a) Capabilities
The Capabilities are the services that consultants can provide to help their clients do the things that their businesses need to do. This particular element is extremely crucial in describing the consulting work. Moreover, the capabilities can be organized into as many as 7 high-level categories. So, let's have a look at them one by one. Know more about consulting capabilities here.
i) Strategy & Management
Strategy is all about gaining the upper hand over your competition and maximizing your profits. Hence, it is targeted towards corporate decisions, and at the same time, it helps leaders get an idea of "where to play" and "how to win." Moreover, a huge chunk of high-level consulting engagements come under this particular category. But while the market share of implementation and excellence projects have grown in leaps and bounds, overall consulting has shrunk. At present, this particular segment accounts for approximately 10% of the global market.
Categories In Strategy & Management
The categories in Strategy & Management include: Corporate Strategy, Business Unit Strategy, Organization Architecture, Management Model, Corporate Governance, Innovation Strategy, M&A, Strategic Communication, and Economic or Government Policy.
ii) Sales & Marketing
Sales & marketing is thoroughly focused on activities that help businesses grow in a way that is both profitable and good for them. Sales & marketing consultants assist their clients in growing their businesses above the market rate by improving their marketing skills or increasing their sales effectiveness. This skill is highly sought after in the consulting industry due to the fact that it has a direct and noticeable effect on profit and loss. Moreover, nearly 10% of the management consulting market falls within this category.
Categories In Sales & Marketing
The categories in Sales & Marketing include: Branding, Revenue Management, Market Entry Strategy, Omni Channel Marketing, Sales Effectiveness, or Customer Experience.
iii) Operations
One of the most important service lines is Operations. It encompasses the majority of the actions involved in the creation and delivery of products and services. Despite the fact that Operations can be a source of innovation and differentiation, the focus is usually on reducing costs and boosting throughput. To help their companies simplify and enhance operational efficiency, Operations consultants make use of concepts such as Lean, Six Sigma, and Quality Management. Moreover, Operations accounts for around a quarter (25%) of the management consulting business.
Categories In Operations
The categories in Operations include: Manufacturing, Procurement, Supply chain, Quality Management and Compliance, G&A Optimization, Lean or Knowledge Management.
iv) Finance & Risk
Financial advising firms work with finance and risk management executives (such as CFOs). They assist clients in making decisions, developing personalized strategies, and delivering superior results by studying financial and economic risks and uncertainties affecting their businesses. This category accounts for roughly 20% of the management consulting business.
Categories In Finance & Risk
The categories in Finance & Risk include: Corporate Finance, Actuarial, Restructuring and Crisis Management, Tax Advisory, and Risk Management.
v) Human Capital
The goal of Human Capital consultancy is to help organizations get the most out of their human capital or the people who work for them. There is a wide range of offerings, from Organizational and Leadership Development to HR Function Improvement. The market is highly fragmented because of the low barriers to entry and the fact that many consultants have set up their own businesses. In addition, despite a large number of players, there is a significant concentration of market share. Nearly a quarter of the overall revenue in this business is accounted for by only four companies. Moreover, around about 10% of the whole consulting market is accounted for by this category.
Categories In Human Capital
The categories in Human Capital include: Talent Management, Organization Development, HR Effectiveness, Social Relations, or Compensations & Benefits.
vi) Research & Development
Research & Development Consulting helps organizations produce better products and services. Companies strive to strike a balance between great client focus and cost-effective returns. In a period of continual change and accelerated innovation cycles, R&D has become a vital differentiator. A consultant can help determine what technology and skills are needed and help build products and services. And although it constitutes a mere 5% of the consulting market, it is still very much valuable.
Categories In Research & Development
The categories in Research & Development include: R&D Strategy, R&D Effectiveness, Product Development, Manufacturing Engineering, and Open Innovation.
vii) Technology & Digital
Technology consulting is also known as IT consulting. However, the rise of Digital, Fintech and other Tech Startup activities is rewriting the rules of the game. The capability has been revived as most firms now prioritize technology. Technology consultants assist businesses in adopting new technology, digitizing processes, and modernizing legacy systems. In short, make good use of technology to get a competitive edge. Furthermore, this category can account for up to one-third (roughly 33%) of the global consulting market.
Categories In Technology & Digital
The categories in Technology & Digital include: Digital Strategy, Digital Architecture, Systems Integration (CRM, ERP, etc.), Data Management and Analytics, Cyber Security, or IT related services.
b) Regions
As stated earlier, the market has been fragmented as a result of the diversification and segmentation of the consulting business. Each region develops at a different pace, depending on the maturity of the client and the maturity of the provider of advisory services. So, with that in mind, let's go through them, region by region.
i) North America
Management consulting first originated in the region of North America. And the United States is regarded as the world's most lucrative region, accounting for about half of all global sales. In other words, the United States is home to the most consultants and consulting firms in the world, by far.
ii) Europe
The markets in Europe are extremely diverse. One side of Europe is made up of old and stable markets (Western Europe), while the other side (Eastern Europe) is made up of newer and faster-growing markets. Moreover, Eastern Europe has a lot of less developed countries that are growing quickly on a smaller scale.
iii) Asia, the Middle East, and Africa
In contrast to the established regions such as North America and Europe, Asia, the Middle East, and Africa are all growing at a considerably faster rate. There are many attractive opportunities for Western consulting businesses in the regions of Japan and Oceania, as well as a number of fast-growing emerging markets in the Asia-Pacific region.
Degrees Of Specialization in Management Consulting
Apart from the capabilities and regions, there are other dimensions to consider as well. Thus, management consulting is made up of several degrees of specialization, and we'll look at them in a bit more detail.
The Generalists
The Generalists can give their clients a broad-based understanding that they can easily change to meet their needs. They will also see that there are benefits to having a large scale and a wide scope. The general consultants also usually know a lot about a lot of different businesses and skills, which allows them to be flexible. As a result, it sometimes comes with a superficial understanding of the field in which you work or the job you do.
The Specialists
When it comes to gaining experience in a particular field, specialists have an advantage over generalists. They're always up to date on the latest findings and developments in their sector, as well as the challenges posed by their peers and industry rivals.
The Niche-Oriented Players
The niche-oriented players have a distinct point of view and approach that they can effectively utilize. They are more knowledgeable about their industry than generalist consultants who work in multiple industries or specialist consultants who offer a single service in multiple industries.
The Pure Players
Pure Players are businesses that specialize solely in providing consulting services. The prominent consulting companies such as McKinsey, BCG, and Bain & Company, can be regarded as pure players in their respective fields of expertise. Moreover, the pure players are well-versed in project management, deliverables, and problem-solving techniques.
The Hybrids
Businesses and information technology service providers, commonly referred to as BPOs (Business Process Outsourcing), execute solutions that are customized to the customer's needs. They offer a whole range of services, from consultation to implementation. Moreover, they may be less expensive than pure players of equivalent size. Also, they leverage their established relationships to cross-sell more items and services.
Main Industry Practices for Management Consulting
There are several industries that need consultants in order to up their game. Here we will look at just the main industries that regularly require consultants. Let's have a look.
Financial Services: Management Consulting has long been a popular service in the financial services industry. Traditional and new players are bringing unprecedented challenges to the banking, insurance, and wealth management industries. New technology is allowing new business models to emerge, while old platforms are becoming obsolete. Furthermore, most businesses are transitioning from a product-centric to a customer-centric approach. With so many possibilities, businesses must choose wisely where to invest their resources in order to achieve their growth goals.
Public Sector: The Public Sector, specifically government and administrations, accounts for a sizeable portion of the consulting sector. The types of consulting projects might vary substantially depending on the countries' degree of development. Governments in all economies are requesting assistance in driving national investment strategies or budgetary policies that promote economic development. They also require assistance in analyzing and anticipating difficult scenarios such as Brexit. Many developing economies require assistance in managing massive infrastructure projects. Western economies rely on consultants to push public-sector simplification and productivity measures. Governments have been under increasing pressure in recent years to decrease the cost of consulting contracts. Even the IMF recently advised developing economies to minimize their use of Blue-Chip consultancies.
Health & Life Sciences: Health and Life Sciences, in its broadest sense, account for 5% of the consulting industry's demand. This huge percentage is unsurprising when one looks closely. Pharmaceuticals, medical technology, healthcare payers, and delivery systems are all included. Healthcare costs are increasing at an exponential rate in a number of countries. They account for over 20% of GDP in the United States. Healthcare payers face financial pressures, while providers must improve their efficiency. Pharmaceutical businesses must negotiate huge R&D portfolios in order to generate big returns for shareholders. Additionally, they must navigate a complex ecosystem that includes a difficult tryptic user (patient), prescriber (physician), and a third party (payer).
Manufacturing: The manufacturing sector also spends a lot of money on consulting. It is made up of a lot of different industries that aren't often talked about. We put together industries and priorities that were similar. People who work in manufacturing, make cars and airplanes, as well as things like consumer-packaged goods, electronics, and other things. All of those industries are facing more and more headwinds, competition problems, and an ageing workforce. They also have to deal with new technologies that can completely change their value chains.
Energy & Environment: The energy and environment sector is inextricably related to public concern. Oil and gas, energy, utilities, and renewable energy are all included. Customers' demands are increasing, capital expenditure is expanding, competition is increasing, and laws are becoming stricter. Companies in the oil and gas industry are still adjusting to the new normal, which includes lower prices, increased volatility, and shorter cycles. The majority of businesses concentrate their efforts on maximizing short-term investment returns, increasing resource productivity, and minimizing total operating expenses. The expanding use of data analytics in support of operations to harness the huge amount of data accessible is an interesting development.
The Consulting Industry Structure
The structure of the consulting industry is pretty plain and simple. Keeping that in mind, we have organized its structure as follows:
A Few Big Guys
The biggest and topmost consulting firms are regarded as the big guys. Companies such as McKinsey, BCG, and Bain are main bosses when it comes to the world of consulting. Other notable firms like Deloitte, PricewaterhouseCoopers, Ernst & Young, and KPMG are one level below, but still come under the "big guys" category.
Loads of Boutique Firms
Boutique firms are many in number and that's because these consulting firms are smaller in size. There are about 500 employees in boutique firms and although they provide consulting services, their brand value is not as high as the bigger consulting companies.
Thousands of Independents
An independent consultant is a non-employee who provides services to the general public. They usually operate on a contract basis for a client for a specific period of time, either as an employee of their own company or as self-employed. Independent consultants work in a wide range of businesses and have specific knowledge in their respective fields. They assist corporations in resolving issues by offering expert counsel in their field. At present, there are thousands of independent consultants and this is soon becoming a big thing globally.
Emergence of Consulting Platforms
The consulting industry is significantly more competitive than it was in the past. Consultants recognize the need of adding more value and engaging with clients beyond the original engagement. Long-term, consistent possibilities require result-driven, data-driven solutions that incorporate continuous learning and interaction. This is true for all types of consulting. And now, with the emergence of online consulting platforms in the world, it is becoming way easier to get in touch with consultants than say 20 years ago.
Emerging Trends in Management Consulting
Consulting has always been in sync with the economy's ups and downs. Although the industry has had its ups and downs, it has always recovered. After the pandemic crisis, it is likely that this will happen again.
The change or rather the emerging trends in management consulting have already begun roughly 11-odd years ago, and this upward trend will continue to grow and enhance the consulting industry. So, with that in mind, let have a look at these trends that have been emerging in management consulting.
Active On the Mergers & Acquisitions Front: For the last 15 years or so, an intriguing trend has been developing. Since about 2006, we've seen around 500 acquisitions or mergers of management consulting businesses of various sizes by larger participants in the consulting industry each year. These movements may be made to get access to a new customer base, to expand into a new capability or industry, or to reinforce an existing practice. The Consulting Landscape reflects these ongoing mergers and acquisitions activities.
Expansion In the Scope of Consulting Services: It's worth noting that the definition of "consulting services" continues to broaden. The top-tier service is a highly qualified advisor with a solid track record and higher prices. The second level of Consultancies consists of specialized specialist technology services with a set pricing range. The third level is made up of highly qualified specialty experts who are hired for specific projects. Consulting businesses are also spreading into education and offering programs that compete with business schools.
Digital Disruption: In recent years, three major trends have shaped the consulting industry: digital transformation, technological disruption, and cultural shifts within the industry as a result of globalization. Currently, the future holds equally enticing prospects. In niche markets, the expertise topics available to Clients expand and multiply even more. The capabilities of digital agencies and consultants, for example, further overlap because they provide converging expertise.
Constant Need for Innovation & New Skills: All industries are being impacted by the rapid speed of innovation. Consultants today make a concerted effort to be on the leading edge of knowledge. However, clients are not the only benefactors of this trend, as they evolve and enhance their knowledge. Consultants, too, are benefiting from this as they can help clients develop stronger portfolios and assure long-term success.
Freelance & Micro-Consulting Are on the Upward Trend: While we are all aware of the growing popularity of freelance services, micro-consulting is also becoming very popular these days. It's a term that relates to obtaining expert assistance for brief and client-specific initiatives. As such, it is distinct from a months-long engagement and the collaboration of a team of consultants. It's also worth noting that recent surveys indicate that the majority of freelance consultants want to remain independent and prefer the flexibility of their employment.
Is Management Consulting a Good Career Option for Aspiring Consultants?
The simple and straightforward answer is "YES"! However, you must be well aware of the market segmentation mentioned above. It's imperative to know exactly what type of management consulting (job-wise) you want to get yourself into. Moreover, to be considered for entry-level positions (in big consulting firms), candidates must hold a bachelor's degree in a business-related discipline such as business administration, accounting, finance, economics, marketing, organizational psychology, or human resource management.
Working as a management consultant is very interesting, gratifying, extremely glamorous, opportunities for career growth, and well-paid. Thus, aspiring consultants are eager to get into management consulting for numerous reasons. The reasons have been mentioned below.
A Well-Paid Career Option
If you aspire to become a management consultant, you should indeed target one of the top consulting companies such as McKinsey, BCG, and Bain, or even the "Big 4" consulting firms. Moreover, the reasons for high remuneration are many. Traditional management consulting firms typically adhere to the rule of ten, which implies they focus on problems worth at least ten times their consulting fees. The solutions are frequently worth millions of dollars. Additionally, consultants possess specialized sector knowledge while working hours extend well beyond the usual 9 to 5.
Excellent Opportunities for Growth
Working as a management consultant introduces you to various new situations and problems daily. Moreover, with such a wide range of duties, there is always a possibility for promotion and professional development. The scope of practice for management consulting often has few limitations. Depending on the client's requirements, you could end up doing anything and everything from strategic consulting to operations advising, IT governance, financial management, data analytics, etc. Hence, during the course of your job, you'll learn about a wide range of sectors, as well as the fundamentals of running a successful firm.
Huge Level of Independence
One of the most appealing aspects of working as a management consultant is the lack of monitoring and micromanagement. Unlike typical corporate employment, where employees must report their progress daily and weekly, consultants are expected to keep track of their own progress.
Scope to Build Your Network Base
You will likely be interacting with the highest levels of management at your client organization while working as a management consultant. The opportunity to connect with key decision-makers and learn from them will assist you in building a solid network base.
Building a strong network is key for consultants. At some point in their career, (when they'll become engagement manager and of course partner) they will need to start selling, and consulting is sold on relationships and trust. Moreover, the network that you build will always be useful even if you decide to use consulting as a stepping stone for a corporate career.
Additionally, you can opt for career accelerator programs as it provides an excellent way to build up a strong network base and helps in gaining valuable experience. Thus, it helps you pave the way for your future in consulting.
When Should You Get Into Consulting? (For Management Consulting Job Seekers)
Truth be told, there is no perfect time to break and get into the world of consulting. You can step into it on your own terms and merits provided you do it correctly. Therefore, there are applicants of different backgrounds who can break into consulting, and we'll be looking at them in a bit more detail.
I) Fresh Graduates/ Juniors
Entering into the consulting industry as a fresh graduate or junior is by no means a walk in the park. That's because top consulting firms are generally looking for highly experienced consultants to do the work. But for fresh graduates and juniors, it isn't all doom and gloom. You can still get into consulting as a fresh graduate or junior provided you follow some essential points.
As a fresh graduate or junior, you'll need to get into an elite B-school that will help you prepare for a great career in consulting. Several masters (specialized) degree programs such as Masters in Management, Masters in Business Analytics, Masters in Engineering Management, and MSc Strategic Management are being offered by several universities which you can take full advantage of.
To make entry into consulting as a fresh graduate or junior, you'll obviously have to build your profile in order to have a chance of getting selected in a top and reputed consulting firm. This can be done in a number of ways including signing up for useful courses and doing internships in consulting firms just to get a hang of what exactly consulting is all about. Also, ensure you are frequently performing some extracurricular activities because a majority of the top consulting firms look for individuals with holistic profiles.
II) MBA Students & PhD Candidates
For an MBA student or a PhD candidate, the pathway towards getting into consulting (if you so wish to, obviously) is fairly straightforward. But yes, there are several things that need to be kept in mind because although it is straightforward, it isn't as easy as it sounds.
Skill development is an essential aspect, which is why, as an MBA student or PhD candidate, you'll need to go beyond the core classes and sign up for classes including strategy, financial analysis, and financial accounting. It's important to do well in such classes so that companies know that you have key skills pertaining to problem solving and analytical thinking.
Extracurricular activities are equally important as well because it gives you the opportunity to develop your leadership skills, which is a key factor when it comes to management consulting. Also, internships are a great way to breaking into management consulting.
III) Senior Hire From the Industry
The general thought process is that management consulting firms send their current and former employees all across the globe to recruit fresh talent from top universities. So, this can give you the idea that management consulting is only for the young. But that's not true at all. Even a person in their 40's and above can break into consulting if they so wish to, provided they keep certain things in mind.
As a senior statesman, your work experience over the years can put you in pole position of getting into a top consulting firm. Moreover, recruiters are willing to hire senior men provided they that expertise in leading an organization through problem-solving situations.
When it comes to hiring seniors, recruiters are willing to give the nod to those candidates that are not only passionate about their job but also things beyond that. Thus, if you have any volunteering experience in the past, make sure to highlight that in the interview round because it helps enhance your chances of getting selected.
If you're looking for a job in management consulting after working in another field, it's important to build up your network. Candidates who have skills and experience that are in demand will get hired more quickly than those with no iota of networking connections.
A Quick Round-Up
Management consulting is a vast subject matter and covers a whole bunch of things, as you have already read above. If you are looking to start a consulting career, do your research first, and reflect on what exactly you want to do or achieve in the consulting world. We hope this article has helped you to take the first step in that direction.
Moreover, do keep coming back to Consulting Wiki to find information related to anything and everything consulting. You can also listen to consulting podcasts such as Smart Consulting Sourcing by Helene Laffitte to enhance your knowledge on consulting.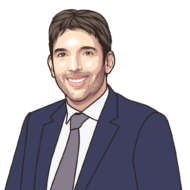 Laurent is the Chairman and Co-founder of Consulting Quest. Focused on greater value creation, and being thoroughly familiar with Consulting, Laurent has sourced and sold millions of dollars worth of Consulting over the course of his career. Prior to joining Consulting Quest, Laurent was Executive Vice President Oil and Gas at Solvay and Senior Partner Transformation at Oliver Wyman.