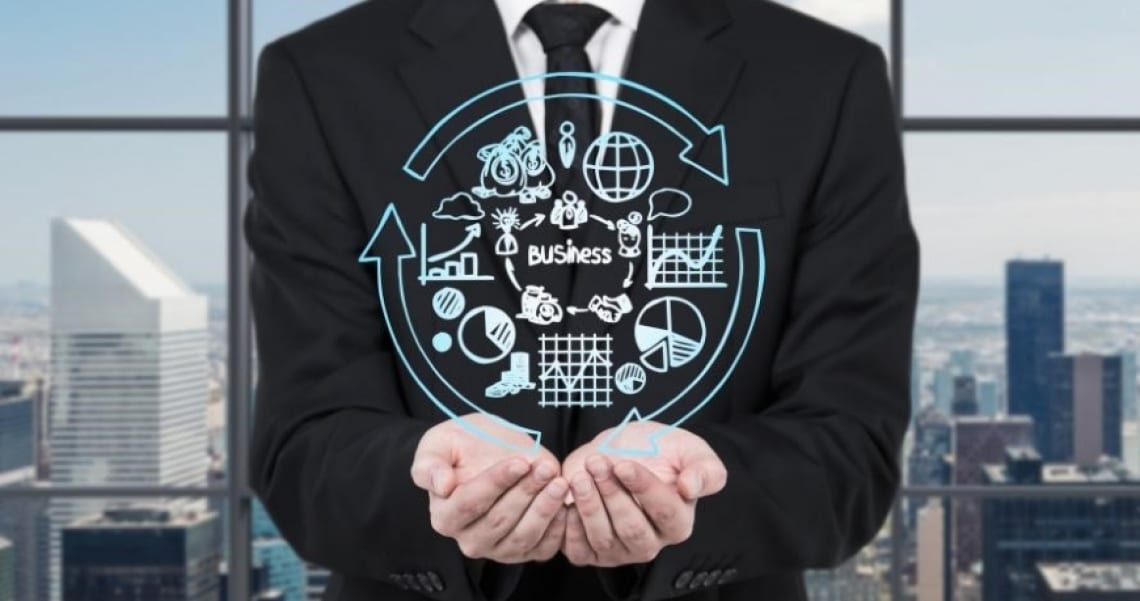 How To Use Consultants For Your Business?
For businesses to thrive in the current global market, it has become essential to leverage management consulting in order to boost the performance of your business. This means, to use consultants and get the best results for your business.
The world of consulting has been seen as an out of reach for small to mid-size businesses for far too long. In the past, only large corporations had the resources to find, vet, pay, and use consultants, giving them a distinct competitive edge over smaller companies in their industry. However, with advancements in technology and communication changing the way we all work, the consulting industry has suddenly opened up to businesses of all sizes and stages of development.
Large players in search of growth pockets have turned to SMEs, while spin-offs focus on medium-sized businesses. Companies and nonprofit organizations that would never have been able to find or afford the right consultants in the past, now have the opportunity to get world-class consulting services for an affordable price. Naturally, when new opportunities and tools become available, there's a learning curve that goes along with that.
I was recently speaking with the CFO of a small business from the Food Manufacturing Industry. He confessed that he never had to use consultants, and I asked for some more information about what they could bring to the table. So, how do you find the right consultant? How do you know if they can actually do what they say they can? What are the real benefits to use consultants for your business?
This is a very common conversation that we, at Consulting Quest, have with friends, colleagues, and clients every single day. So, we thought we'd answer some of the most common questions we hear and provide you with the "why," "where," and "how" to use consultants, or in other words, how to leverage consultants to enhance your business's performance.
Use Consultants To Improve Business Performance – The 'Why'
There's a famous story of a manager in the Toyota corporation briefing an executive on how well the company is doing. Profits are up, customer satisfaction is up, production is up, sales are up, and costs are down. From the manager's perspective, nothing could be better. After the manager's gleaming report on the state of the company, the executive asked: "where are the problems?" Shocked, the manager replied, "There are no problems."
The executive simply shook his head and said, "No problem is a problem." Sometimes, you can't read the label when you're inside the jar. Meaning, it can be hard to be unbiased and objective about your business, while also being emotionally and financially invested in the company.
Hiring a consultant allows your business to get objective, unbiased, third-party expertise that can not only offer solutions to problems you know exist but also root out and solve problems that you didn't even know you had. A consultant can act as a sparring partner, of sorts, who can bounce ideas back and forth with you and help you identify areas where you can improve.
Consultants also fill the skill and knowledge gaps that may exist in your current workforce, diagnose the problems in your organization others can miss, and help you get through special projects and periods of increased demand with ease. They can play the "bad guy" in tough situations where you'd prefer not to involve your regular staff, help you brand your business, or articulate and convey important messages. Essentially, a consultant can be there to support your business in whatever way is necessary. The role of a consultant is simple: help your business achieve a goal as effectively and efficiently as possible while helping you, if necessary, with your management or shareholders in the process.
Use Consultants To Improve Business Performance – The 'Where'
The beauty of using consultants is that you can bring someone on board that has the exact expertise you need, at the exact moment you need it. Thus, it is essential to use consultants properly in order to grow your business. Moreover, because of this, consultants can be used in any area of your business that needs help or attention (or they can be used to locate which areas of your business need help and attention). Consultants can be particularly useful in the top levels of organizations, when executives may be looking for guidance on strategic planning, resource allocation, culture, leadership development, or other areas that have a widespread impact throughout the organization.
In these kinds of situations, consultants can be seen as coaches or advisers that help businesses make big decisions and implement those decisions afterward. Similarly, consultants can be a great source of guidance during special projects or demands that your business's core staff doesn't have the experience or manpower to handle. These could be anything from ensuring compliance with new regulations, handling a special request from a top client, or deploying new technologies throughout your organization.
Consultants can also be assets to your company's top line, helping to drive sales and profits through new strategies. For example, if you have a major marketing campaign on the horizon and want to be sure you have the best possible team assigned to the task, hiring a consultant (to leverage management consulting) may give you that additional competitive edge you need. With an outside perspective, a consultant can bring fresh ideas to the table that can increase marketing reach, improve audience engagement, and drive greater sales.
If inefficiency and soaring costs are plaguing your business, a consultant can come in to help you streamline those parts of your business. A consultant can provide the expertise that allows them to better see areas within your business that could be made more efficient, or identify expenditures that could be reduced or eliminated altogether. Whether it be a breakdown in your production process, a lack of communication and cooperation between your team members, or a product or service that is eating away at your operating budget, a consultant will help you pinpoint, and then fix, those problem areas, in order to reduce costs and maximize efficiency.
Regardless of what your business's needs are, the size of your organization, or the challenges that your face, there's a consultant out there who can help.
Use Consultants To Improve Business Performance – The 'How'
So, you're ready to use consultants so that they can come in and help you revamp your business. Now, where do you go to find and use consultants to leverage management consulting, evaluate their skills and expertise, research their past performance, and negotiate their rates?
Those are great questions. In the past, you would have had to know someone who knew someone who used a consultant that could give you their contact information, or you had to put out a call for a consultant and hope that someone with the right skills responded. However, in an age where you can look up reviews and shop online for anything from boats to goats, houses to airplanes, it only makes sense that you should be able to go online to find the right consultant for your needs.
Ultimately, justifying the hire of a new consultant to leverage management consulting can be difficult if you don't know what exactly it is they can offer your business. But, with the right tools and the right people behind you, leveraging consultants (or leverage management consulting as a whole) to improve your business's performance can be a seamless experience. Many companies have already dared to take the leap. Why not you?
Hélène Laffitte is the CEO of Consulting Quest, a Global Performance-Driven Consulting Platform and author of "Smart Consulting Sourcing", a step by step guide to getting the best ROI from your consulting. With a blend of experience in Procurement and Consulting, Hélène is passionate about helping Companies create more value through Consulting.