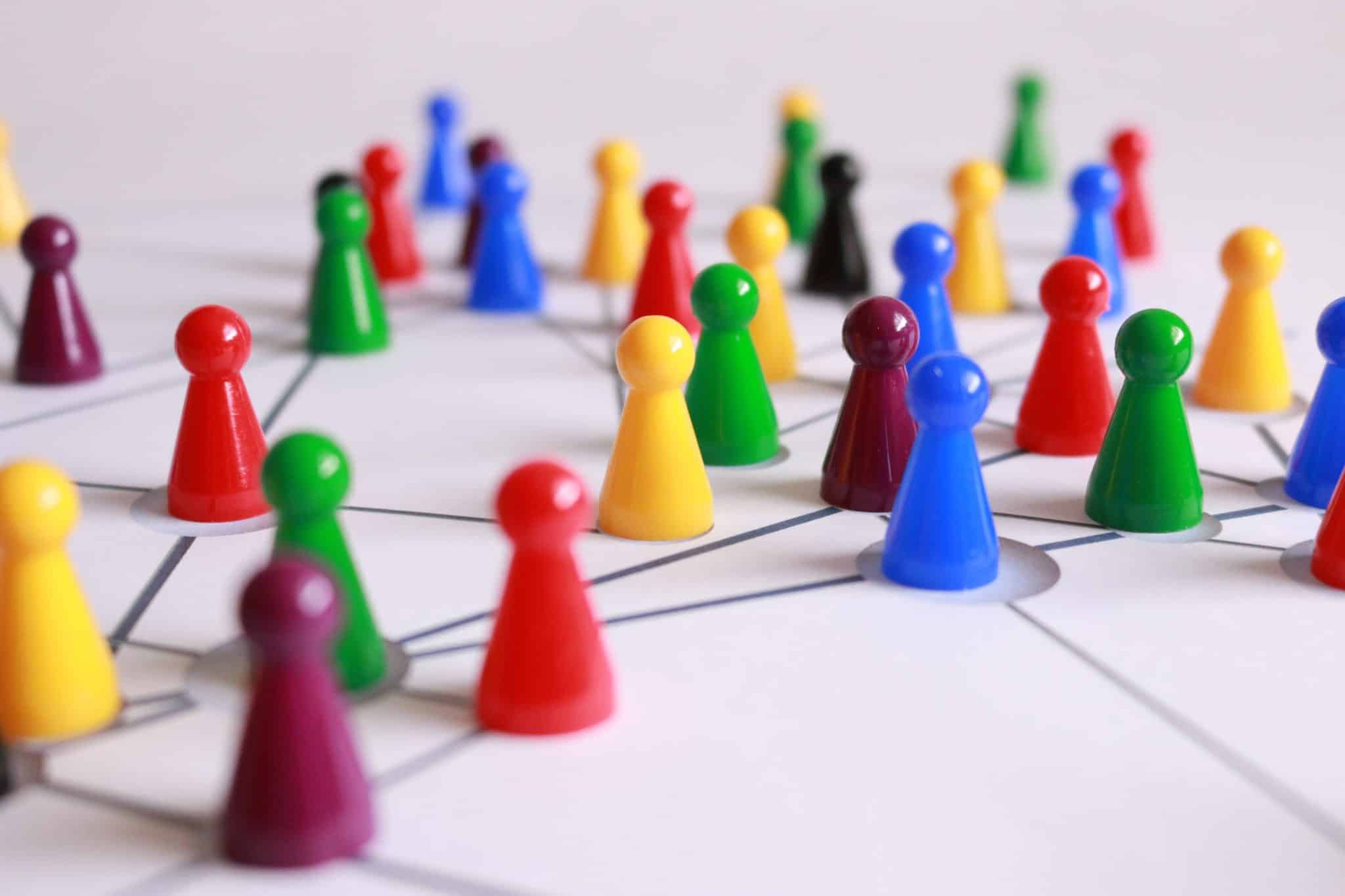 Micro Consulting and Expert Networks
As most of you know it, the consulting value chain is constantly evolving over time. As a result of the value chain's explosion or rather evolution, new business models are emerging to meet the needs of the marketplace. Among them are two of the most promising new models, and they are micro consulting and expert networks.
In today's business world, both micro consulting and expert networks are in huge demand. But what do these two terms mean and how do they function? Thus, to better understand the consulting marketplace, it is often helpful to divide it into several categories.
All of these various distinctions can provide valuable insight into how one must approach a particular project and who might be suitable consultants to work with.
What Is Micro Consulting?
Micro consulting is a type of consulting service that is typically shorter in duration and more focused on a specific project or problem. Unlike traditional consulting, which often involves large-scale projects that may take several months or even years to complete, micro consulting engagements typically last just a few days or weeks and may involve a single consultant or a small team of consultants.
Micro consulting is often used by small and mid-sized businesses, startups, and entrepreneurs who need expert advice and support on specific issues such as business plan preparation, investor deck, or strategy development. Micro consulting firms or platforms may offer a range of services, including market research, strategy, branding, financial planning, and project management.
Moreover, micro consulting engagements are often billed based on hourly rates. The hourly rate charged by a micro consultant or micro consulting firm may vary depending on factors such as the consultant's level of experience, the complexity of the project, and the specific services being provided.
What Are Expert Networks?
Expert networks are a great way to tap into the knowledge and experience of professionals working in various industries all over the world. They link researchers with industry experts willing to share their insight, providing access to insider information that isn't otherwise available.
Companies are able to use expert networks to gain valuable opinions and up-to-date knowledge that is key for making informed business decisions. It can be used as part of an internal project to get some outside perspective on a give problem or topic.
So, are expert networks some sort of a marketplace? Yes, expert networks can be considered a type of marketplace where experts with specialized knowledge and skills are connected with clients who require their expertise.
The expert network acts as a matchmaker, providing a platform for experts to offer their services to clients and facilitating the connection.
Micro Consulting & Expert Network Marketplaces
The consulting process has always revolved around knowledge. Large consulting firms have amassed vast knowledge bases in a variety of industries over the years. They have provided their clients with performance benchmarks or insights into the most recent developments. Such companies have also provided them with a competitive advantage over smaller entrants.
We're sure you've already wondered why a particular large consulting firm requested such a large amount of data at the start of a project. You now know that you may have helped them expand their knowledge of your industry.
If we had led a core vs. non-core exercise in a consulting firm a few years ago, knowledge would most likely have been deemed core and strategic, making it impossible to outsource.
Times are changing, and this segment of the value chain is undergoing a significant transformation. Clients can now gain direct access to expert platforms. The consultant's added value is their ability to frame the problem and analyze the expert's data.
Some clients choose to perform those tasks themselves and opt for disintermediation, thereby lowering their costs. New business models have emerged in the expertise-on-demand, and we're going to look at most of these consulting marketplaces one by one. So, let's begin.
#A. Consulting Marketplaces – Expert Networks
This particular category includes the following:
#1. Third Bridge
Third Bridge Group is a provider of research services to private equity and hedge funds. Third Bridge provides private equity firms, hedge funds and strategy consultants with the information that they need to understand the value of their investment opportunities.
#2. Zintro
Zintro is a global platform that makes it easy for companies to start a conversation with highly specialized consultants and other professionals about potential consulting projects, phone consults, or employment opportunities.
#3. CleverX
CleverX instantly lets you connect with the world's leading subject matter and industry experts over 1-on-1 video meetings. It is the most innovative way to book 1-on-1 video meetings with world's top business experts and pay them for the minutes of advice you receive.
#4. Guru
Guru is an online marketplace allowing businesses to find support from freelances worldwide. It helps businesses connect and work with freelance professionals efficiently and safely.
#5. Maven
Maven is the world largest micro consulting company. It helps build and manage communities of expertise and connects professionals within those communities for direct knowledge-sharing interactions.
#6. Get Me Experts (GME)
Get Me Experts, or more commonly known as GME, is a global aggregation platform for niche experts. GME promotes "Experts On-Demand" concept which not only focuses on providing engineering consultants but also on management consultants & technology consultants.
#7. Gerson Lehrman Group (GLG)
Gerson Lehrman Group (GLG) is a technology-enabled learning platform that connects top professionals with experts. More than 1,400 companies use GLG to help solve complex strategic and operational challenges, test hypotheses, gain market feedback, and seek mentorship.
#8. NewtonX
NewtonX is the world's first AI-powered Knowledge Marketplace. It connects leading corporate, management consulting and investment professionals to the world's leading technology experts.
#9. TapChief
TapChief offers a cohesive platform to discover and schedule calls with experts to get advice across domains. It is the easiest way for businesses and professionals to connect with experts, on-demand.
#B. Consulting Marketplaces – Consulting Focus
This list includes the following:
#1. Expert 360
Expert 360 is an online platform that connects businesses with a global network of top independent consultants for project-based work.
#2. Bhive
Bhive is the first marketplace that connects elite talent (MBAs, PhDs, Senior Executives) with businesses in Latin America for short-term projects. It helps businesses to compete in other markets, increase profitability, and enhance corporate governance.
#3. COMATCH
COMATCH, a Malt Company, is a leading online marketplace for independent management consultants and industry experts in Europe. It helps consultants with clients in need of external support.
#4. Find a Consultant
Find a Consultant is a free online service which matches businesses quickly and easily with the right consultants for a specific need.
#C. Consulting Marketplaces – Talent Focus
This particular list consists of the following:
#1. Talmix
Talmix is an online marketplace for companies to identify, engage, and manage independent consultants. It specializes in matching business school graduates with short to long term projects and job opportunities for clients from start-ups to FTSE 100 companies.
#2. Catalant
Catalant helps companies build an agile workforce, with technology and programs that enable them to access the talent they need, when they need it, wherever it is. More than 30% of the Fortune 100 use Catalant's best practices and platform to frictionlessly access and deploy internal and external talent.
#3. Business Talent Group
Business Talent Group (BTG) provides on-demand access to thousands of the world's best independent professionals – curated, vetted, and delivered for your needs. It provides companies project-based solutions that are more effective and less expensive than traditional consulting.
#4. Toptal
Toptal is a network of the world's top 3% of software engineering, design, and finance talent – available on demand to help companies accelerate, adapt, and scale. It focusses only on these three categories and helps offer a better option to the client.
#5. Flexyforce
Flexyforce is a business-to-business software as a service provider to small, medium, and large enterprises. Flexy helps companies build and pay freelance workforces or independent contractors easily and efficiently. It was developed specifically to assist companies with their digital transformation into the future of work.
#D. Consulting Marketplaces – Niches
This list contains the following:
#1. Paro
Paro is the alternative employment model for the future of finance work. Through technology, Paro matches businesses with the highest vetted freelance bookkeepers, accountants, financial analysts, and CFOs who provide remote, on-demand, hourly support when client need it.
#2. Clarity
Clarity helps entrepreneurs get the advice they need in order to grow their business. It is a marketplace for members to connect and schedule appointments in order to exchange information with other members.
#3. Credo
Credo matches companies seeking to grow their audience through inbound marketing with the best marketing consultants available today. All freelancers and agencies are vetted by Credo. It helps businesses hire better consultants and help great consultants/agencies sign more great clients.
#4. MeasureMatch
MeasureMatch is an on-demand professional services marketplace where companies go to get important data, analytics, and technology project work done fast.
#E. Consulting Marketplace – Employers
This list contains the following:
#1. MBO Connect
MBO Connect has the industry's only complete business operating system for independent workers, offering technology solutions that make it easy for self-employed professionals and their clients to do business. MBO Connect is their consulting job marketplace.
#2. Outsized
Outsized matches financial services clients and investors with vetted and rated consulting boutiques and freelancers for the delivery of projects and skills building initiatives in emerging and developing markets.
#3. Flexing It
Flexing It is a curated platform to access top-tier business consultants on-demand. It is the largest marketplace globally for quality consulting and flexible talent.
#F. Consulting Marketplaces – Hybrid Models
The particular list consists of the following:
#1. Eden McCallum
Eden McCallum is a what we call an aggregator. It is management consulting firm the regroups different independent consultants and make them work under one brand. It provides its clients with pragmatic actionable business advice. They deliver projects through their independent consultants.
#2. Internal Consulting Group
Internal Consulting Group (ICG) offers a similar model than Eden McCallum. It is a one stop global shop to access the world's most agile, customized, and expert unbundled consulting and project services. ICG just does not help with projects, they also help clients build their own internal consulting and project pool capabilities through world class proprietary IP.
#A. Expert Marketplaces – Generalist
This list contains of the following:
#1. Alphasights
Alphasights is a global leader in knowledge search. It connects clients with relevant knowledge-holders for direct, confidential interactions, enabling them to address a variety of business challenges.
#2. Guidepoint
Guidepoint connects clients with vetted subject matter experts—Advisors—from the global professional network. Its clients learn from Advisors through their unique service offerings such as phone consultations, events, surveys, and data.
#3. Deepbench
Deepbench is an expertise matching platform that provides the tools and network to intelligently access the right knowledge for your organization. It helps find experts on demand and licenses its software to enable their clients to build their own knowledge network.
#4. Dialectica
Dialectica is the most trusted knowledge sharing platform. It partners with the world's leading investment and corporate strategy clients, enabling them to collaborate with industry specialists across every sector, function, and geography.
#5. DeMatteo Research
DeMatteo Research is an independent broker-dealer founded in 1998 providing research services to the institutional investment community. Products offered include buy side idea forums and a boutique consultant network from which its host targeted conference calls and gives 1-on-1 consultations.
#6. Silverlight Research
Silverlight Research is a global expert network connecting professionals with industry experts. It uncovers true value by providing clients with the best information and knowledge to inform their strategic and investment decisions.
#7. Expert Research Mimir
Expert Research Mimir connects their clients with qualified experts for efficient yet content one-hour long phone consultations. Expert Research Mimir is strictly an "invitation-only" global expert network including the first-class experts in various industry.
#8. Primary Insight
Primary Insight is a leading provider of access to a diverse, global network of experts across all industries. It is led by industry veterans with superior market knowledge.
#9. ExpertConnect
ExpertConnect is an expert network that enables access to the right expert at the right time, providing insights and industry perspective in real-time. It helps its clients engage with industry consultants through a variety of interactions including telephone consultations, in-person meetings, seminars, and surveys.
#B. Expert Marketplaces – Niche
This list consists of the following:
#1. Capvision
Capvision is a leading expert network platform and primary research firm with a strong focus on consumer & retail, healthcare, & Telecommunications. It helps connect your business to industry experts to help you make faster, more accurate professional decisions.
#2. BCC Global
BCC Global is a China focused expert network and research provider serving the world's top investment firms, corporations, and consulting firms. The expert network manages a vast, industry leading, expert network in China, while offering additional experts outside China.
#3. Accurate-Insight
Through Accurate-Insight you can be connected to highly qualified professionals (experts) from the most diverse industries and functions, focused in Brazil and Latin America. Accurate-insight's mission is to find the appropriate partners for your foreign operation, and to provide insights to the decision-making process to a vast range of industries.
#4. Atheneum
Atheneum is a Research-as-a-Service (RaaS) firm that delivers the latest intelligence. Atheneum has an industry leading custom-built technology platform that allows clients to source experts globally and manage interactions.
#C. Expert Marketplaces – Specialized
This particular list consists of the following:
#1. Techspert
Techspert is the world's first AI-driven solution to knowledge exchange. The expert network leverages cutting-edge machine learning techniques applied to huge quantities of online data and content to understand which brains contain the perfect insights for questions you have, with absolute specificity.
#2. Infomineo
Infomineo provides businesses with research and insights, allowing them to make decisions and develop their activity with a focus on the Middle East and Africa. Infomineo is a research service provider with a global team of data collection and analysis experts dedicated to help solving your data challenges.
#3. Ridgetop Research
Ridgetop Research has built a best of breed primary research firm. It provides sampling, data collection and data analytics solutions for survey research via the internet, telephone, mobile/wireless, and mixed-access offerings.
#4. Coleman
Coleman is an AI-powered expert platforms that allows to find and manage experts. Coleman works hard to understand their clients' investment and research objectives, so they can provide them with the tools and services to quickly connect them to the right experts.
#5. proSapient
proSapient is a machine learning and artificial intelligence powered platform. It's research platform allows you to gather insights from executives around the globe via consultations or large-scale surveys.
Closing Thoughts
Micro consulting is a great way to get quick support on a specific subject. It allows companies to get the answer they need without having to go search for it themselves while steering away from long term engagement of consultants.
On the other hand, companies can use expert networks as an efficient way of recruiting temporary personnel for ongoing projects. Such services are very beneficial as with just one call, organizations can have certified experts by their side who can help them achieve their desired objectives in no time.
The bottom line is that the micro-consulting and expert network marketplace initiatives are here to stay, and the future looks bright for the consulting industry because of them.
As this trend grows, its quite certain that the reach of expert network marketplaces will expand even further and become even more involved in different aspects of any business's strategy.
Whether it's for a corporate client or an individual entrepreneur, having access to reliable expert advice is invaluable and offers immense potential for growth. Ultimately, micro-consulting is poised to open up many opportunities in a broad range of areas from technology to marketing strategies.
It's exciting times ahead for the consulting industry!
Hélène Laffitte is the CEO of Consulting Quest, a Global Performance-Driven Consulting Platform and author of "Smart Consulting Sourcing", a step by step guide to getting the best ROI from your consulting. With a blend of experience in Procurement and Consulting, Hélène is passionate about helping Companies create more value through Consulting.