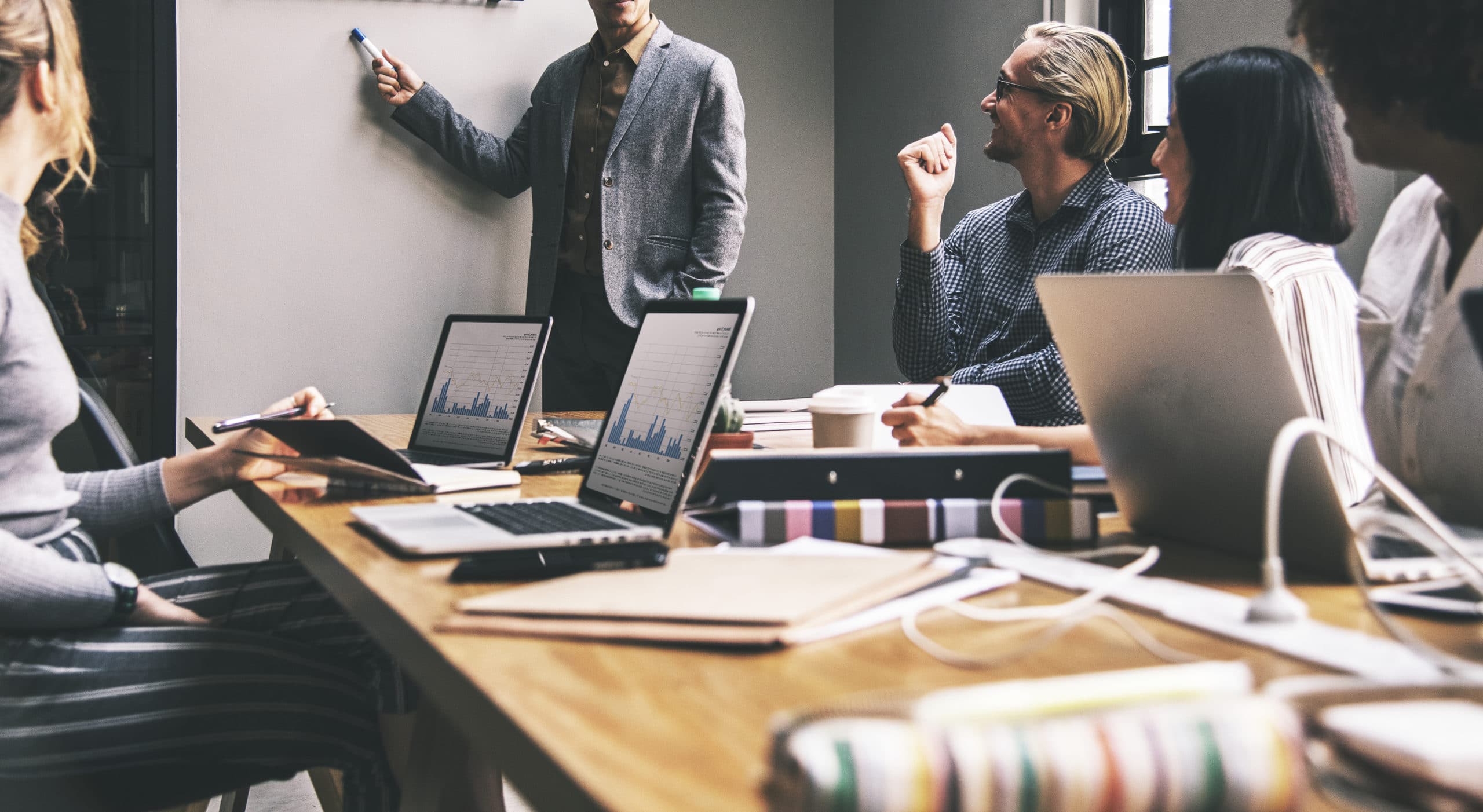 Working in a consulting boutique
Are you curious about what it is like working in a consulting boutique? Do you want to know more about the culture, the people, and what it's like to land a job at one of these firms? If so, keep reading.
In this article, we'll explore what sets boutique consulting firms apart from larger organizations, and we'll take a look at some of the benefits of working in this type of environment. But first, let's look at what exactly is a consulting boutique!
What Is A Consulting Boutique?
A consulting boutique is a professional services firm that provides specialist advice to clients in a particular industry or market sector. The term "boutique" is used to distinguish these firms from larger, more generalist professional services firms.
Consulting boutiques are typically smaller than the major consulting firms, with fewer than 50 consultants. This allows them to be nimbler and more responsive to their clients' needs.
Moreover, they also tend to have a deep understanding of their chosen market or sector, which enhances their ability to provide valuable insights and advice. For such reasons, consulting boutiques are an attractive option for many organizations seeking specialist consulting expertise.
What Sets Boutique Firms Apart From Larger Organizations?
Several factors differentiate boutique consulting firms from larger organizations, both in terms of the work they do and the environment they provide for consulting professionals. Let's take a look at some key points.
#1. Way More Specialized In Their Focus
Firstly, consulting boutiques tend to be much more specialized in their focus, often working with only a few select industries or on specific types of projects. This allows them to develop deep understanding about their clients' businesses and provides a higher level of expertise than would be possible at a larger firm.
#2. Higher Level of Flexibility and Agility
Secondly, consulting boutiques are typically much smaller in size, which affords them a level of flexibility and agility that is often lacking in larger organizations. This means that they can quickly adapt to changes in the market or their clients' needs, and they are able to build strong relationships with their clients due to the close-knit nature of the firm.
#3. More Intimate and Better Working Environment
Finally, consulting boutiques offer a more intimate and collaborative working environment for their consulting professionals. Due to their smaller size, consultants have the opportunity to work closely with senior leaders and have a greater impact on projects.
For such reasons, consulting boutiques can be an attractive option for experienced consulting professionals. So, if you're looking for a bespoke consulting experience, look no further than the boutiques!
What It's Like to Work In a Boutique Consulting Firm?
Working in a consulting boutique can be an extremely rewarding and satisfying experience. From the variety of work you do on a day-to-day basis, to the people you meet and work with, it's an exciting and challenging place to be.
Boutique consulting firms are known for their focus on providing tailored, high-quality services to their clients. This means that as a consultant, you're expected to have a deep understanding of your area of expertise and be able to provide strategic insights that produce real results.
In addition to consulting work, you also get exposure to other aspects of the business world such as marketing, sales, and operations. This makes for a well-rounded experience that can be very valuable later on in your career.
And although the consulting lifestyle can be pretty demanding, but at the same time, it's also very exhilarating. If you're looking for an opportunity to challenge yourself and grow professionally, working in a consulting boutique may be the right fit for you.
Benefits of Working in Consulting Boutiques
Working in a consulting boutique has its own benefits. Although such firms are smaller in size, they can be a worthwhile experience for anyone seeking intensive consultancy experience. So, let's take a look at some of the benefits of working in boutiques.
#1. Innovate Strategies And Procedures
Boutique consulting firms are known for their innovative strategies and procedures. This is because they can implement changes more quickly than large companies, who sometimes need a major shift in order to see results or adopt new ideas effectively across the board of an entire organization with its various departments acting independently from one another.
#2. Work Environment
In boutique consulting companies, there is a close collaboration between senior consultants and junior ones. The junior consultants work more closely with senior members and other higher officials in the firm. This flexibility allows them to meet senior members more frequently, which helps improve communication skills between both parties. It creates a better working environment since there's no certified hierarchy as such.
#3. Higher Efficiency
Boutique consulting firms have a more streamlined process because they cannot afford to waste time or money. This efficiency ensures that consultants are able focus on projects, instead of waiting around for messages from clients who may never call back again once the initial inquiry is taken care of.
#4. Much More Specialized
Another striking feature about a consulting boutique firm is that they're much more specialized in a certain field of area. Since they handle less number of projects at a time, it's easier for them to focus on a particular area of specialization.
Limitations of Working in Consulting Boutiques
While there are quite a few benefits of working in a consulting boutique, the downside is that there are limitations as well. And to be honest, there are quite a few of them. Let's have a look at each of these limitations.
#1. Lower Salary
One potential downside of working in a consulting boutique is that salaries may be lower than at larger firms. While this may not be a problem for those who are just starting out their careers, it can be difficult for those who have been in the workforce for many years and are used to earning a higher salary.
#2. Limited Portfolio of Clients
Consulting boutiques typically have limited portfolios of clients due to their size. The limited number of clients can lead to a lack of diversity in experience, which can make it difficult for consultants to transfer their skills to new industries or sectors.
#3. Limited Variety of Projects
One of the main limitations of working in a consulting boutique is the limited variety of projects. Because these firms typically specialize in a few specific industries or areas, their consultants often work on the same types of projects day in and day out. This can lead to boredom and a lack of career development opportunities.
#4. Higher Exposure to Downturns
Working in consulting boutiques can have its limitations, especially when it comes to high exposure to downtowns. While the dense concentration of high-rise buildings can make for an exciting and stimulating work environment, it can also be quite overwhelming and stressful.
The constant hustle and bustle of people and traffic can be jarring, and the lack of green space can cause feelings of claustrophobia. In addition, the lack of natural light can be detrimental to one's mental health.
#5. Limited Mobility
One potential downside of working in a consulting boutique is limited mobility. Because boutiques are typically smaller than larger firms, they often have limited resources and may not be able to offer the same opportunities for advancement. As a result, consultants who work in boutiques may find themselves stuck in the same position for an extended period of time.
In addition, boutiques may be less likely to invest in training and development programs, which can limit the ability of consultants to develop new skills and knowledge.
#6. Less Brand Impact
Consulting boutiques typically have a smaller brand presence than larger consulting firms. This can be a problem if you want to move to another firm or take an MBA, as the lack of brand recognition can make it harder to get hired.
Additionally, boutique firms tend to be smaller, which means that there are fewer resources and fewer opportunities for advancement. This can be frustrating for ambitious consultants who want to move up the career ladder quickly. Also, boutiques typically have less money to spend on marketing and business development, which can limit growth potential.
But despite these limitations, consulting boutiques can still be great places to work, offering more intimate working relationships and the chance to really make an impact on clients.
A Quick Round-Up
If you are looking for a new opportunity that offers variety and the chance to work with some of the best minds in your field, a consulting boutique may be just what you are looking for.
These firms offer employees the opportunity to delve deep into a project and study a field or concept intensively. And, because boutiques often have strong client relationships, you can be sure that you will get quality experience working on interesting and high-profile assignments.
Have you ever considered working in a boutique consulting firm? What factors would influence your decision? Let us know.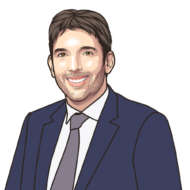 Laurent is the Chairman and Co-founder of Consulting Quest. Focused on greater value creation, and being thoroughly familiar with Consulting, Laurent has sourced and sold millions of dollars worth of Consulting over the course of his career. Prior to joining Consulting Quest, Laurent was Executive Vice President Oil and Gas at Solvay and Senior Partner Transformation at Oliver Wyman.